CSR
An outline of
DYNAX's
CSR activities
Our Health Management
Health Declaration
We believe that the health of employees and their families is the first priority in creating unique value, and we will promote the following initiatives.
We will address the creation of a healthy and comfortable workplace as a management priority, and we aim to create a workplace where people can work with a sense of safety.
We aim to prevent work-related illness and maintain physical and mental health.
We will cooperate with the health insurance association to support the health promotion of employees and their families.
March 2020,
Kazuhiro Ito, President
Course of Action
By creating a healthy and comfortable workplace, we will prevent work-related illnesses and maintain and improve physical and mental health.
Health Initiatives
At our company, each employee is interested in physical and mental health, and we are making various efforts with the goal of increasing the number of people who take the necessary actions to maintain and improve their health.
Health Promotion Office
In addition to full-time public health nurses and registered dietitians, we have clinical psychologists working at Health Promotion Office. We provide health counseling by public health nurses and counseling by clinical psychologists to help employees maintain their physical and mental health. Public health nurses follow up on employees after their health examinations to prevent health issues becoming more severe.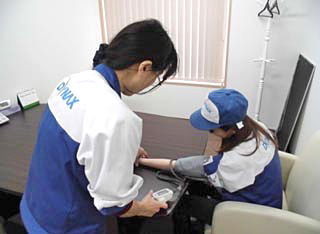 Education
For our employees to develop an interest in and gain a correct understanding of health management and mental health (self care/line care), we carry out stratified health management education and mental health care education adjusted to the employee's lifestage. We also offer lifesaving training and health lectures tailored to the needs of each department. In addition, the Health promotion Team issues a health newsletter, warns about epidemic diseases and carries out seasonal activities to raise health awareness.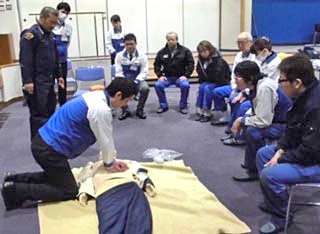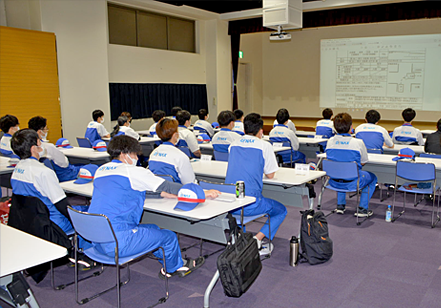 Promoting Sports
To promote health, we have partnered with regional gyms at both our Chitose and Tomakomai locations to support employees who use the gym. Our employees take part in various circle activities such as ice hockey, baseball, soccer etc. We have established an environment where it is easy for our employees to engage in sports. Since 2016, we participate in global sports events to promote sports throughout the entire EXEDY Group and improve communication.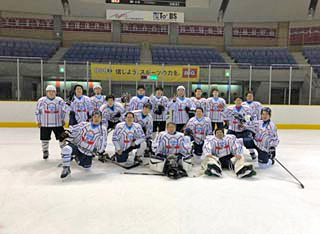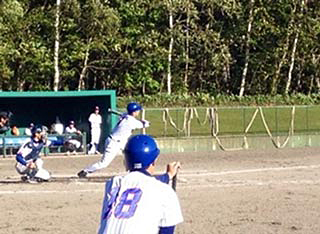 Communication with others
At our company we organize 'Waigaya' events where both employees and their family members participate in. In addition, we provide support to the social gatherings held in each department. We aim to improve communication within departments and contribute to the creation of a healthy and comfortable workplace.