Corporate Profile
We provide high quality products
from Hokkaido to the world.
Company Outline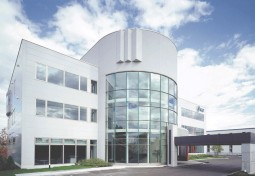 The name "Dynax" was chosen from among the many names suggested to us by our own employees.
Dynax is a blend of "dynamic" and "X" which represents the unknown, in this case "the future".
Thus, Dynax stands for a company that soars high towards the future dynamically.
Company name
Dynax Corporation
Establishment
June, 1973
Capital
8,284,000,000 JPY
President
Kazuhiro Ito
Workforce
1,326
employees (As of March 2022)
Sales (consolidated)
59.4 Billion JPY
(Fiscal year ended March 2022)
Nature of Business
Production and sale of wet-type friction plates, reaction plates, etc for passenger cars, heavy-duty vehicles and ships.
Sales Office

Headquarters


1053-1 Kamiosatsu, Chitose, Hokkaido 066-0077 Japan
TEL+81(123)24-3247 FAX+81(123)49-2050

Nagoya Sales Office


Tosho Bldg. 2nd Floor, 1-16-5 Mikawaanjo-cho, Anjo-shi, Aichi, 446-0056
TEL +81-566-72-0590 FAX +81-566-72-7015

Shizuoka Sales Office


RICOH Solutions Higashi Shizuoka Bldg. 2nd Floor, 6-20 Aratajima-cho, Fuji-shi, Shizuoka, 417-0043
TEL +81-545-54-0866 FAX +81-545-54-0862
U.S.A. (Sales Office)
Dynax America Corporation Detroit Office
8601 Haggerty Rd.S.Belleville, MI 48111 U.S.A.
TEL+1 (734)397-6556 FAX+1 (734)397-6566
Europe (Representative Office)
Dynax Corporation Stuttgart Office
Leitzstraße. 45,70469 Stuttgart, Germany
TEL+49(170)7039-023