Products
DYNAX's products and technologies
are regarded highly the world over,
where many automobile
manufacturers select them to be used
as OE parts in their vehicles
Products for Automatic Transmissions, 4WD and HEV
Used Within
Automatic Transmissions (AT), Continuously Variable Transmissions (CVT), Dual Clutch Transmissions (DCT), Hybrid Electric Vehicles (HEV), Transfer Cases, and 4WD Couplings
Business Features
– Satisfy various customer needs
– Provide a wide lineup of products
– Propose optimal modules
– Improve fuel efficiency and address environmental issues
– Locally purchase parts and materials
Products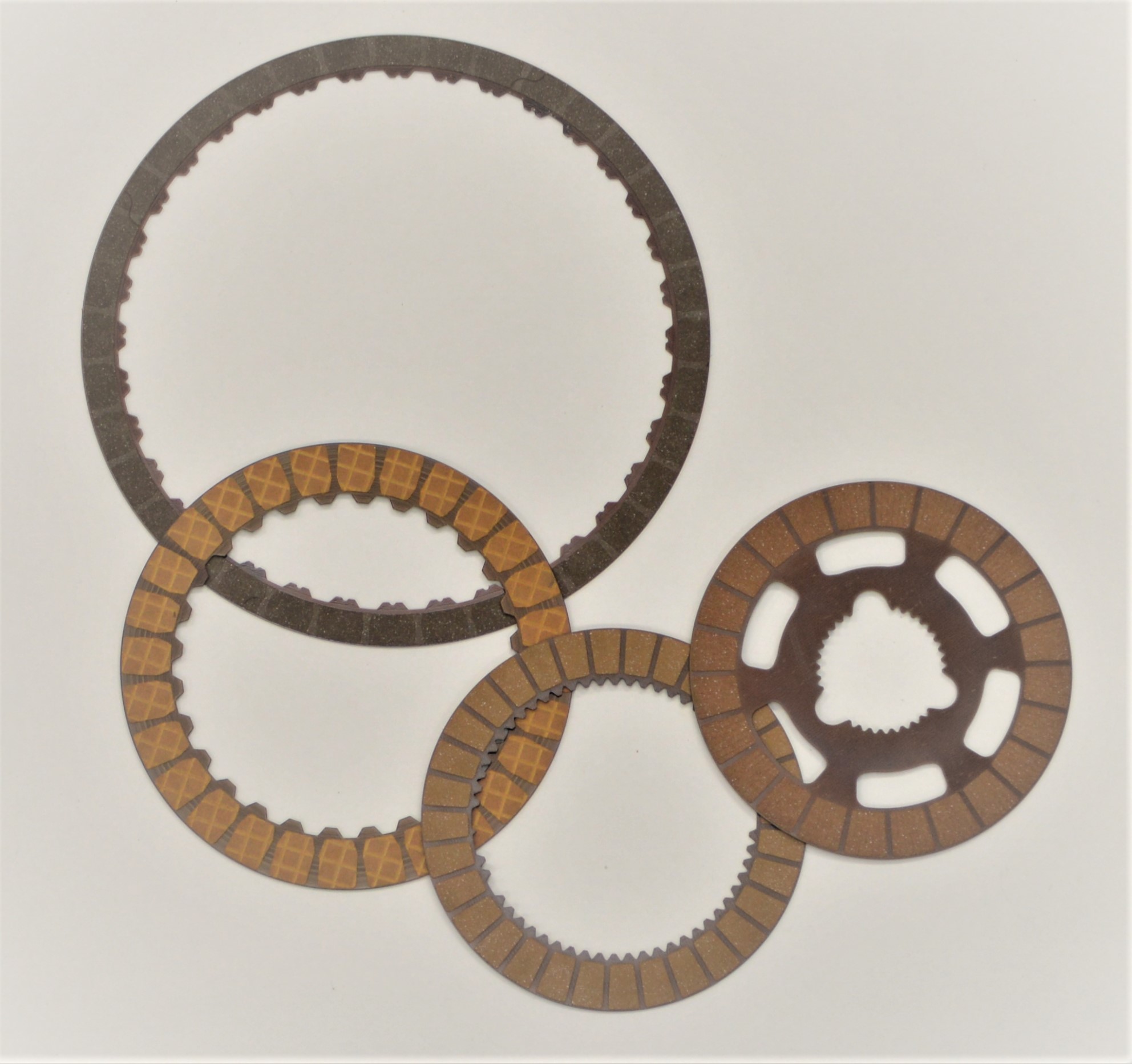 Friction Plates
We provide in-house developed wet clutches for Automatic Transmissions (AT), Continuously Variable Transmissions (CVT), Dual Clutch Transmissions (DCT), Hybrid Electric Vehicles (HEV), Transfer Cases, and 4WD Couplings, etc. choosing the friction materials that best meets the needs of our customers from the three types (paper, carbon, and non-woven fabric).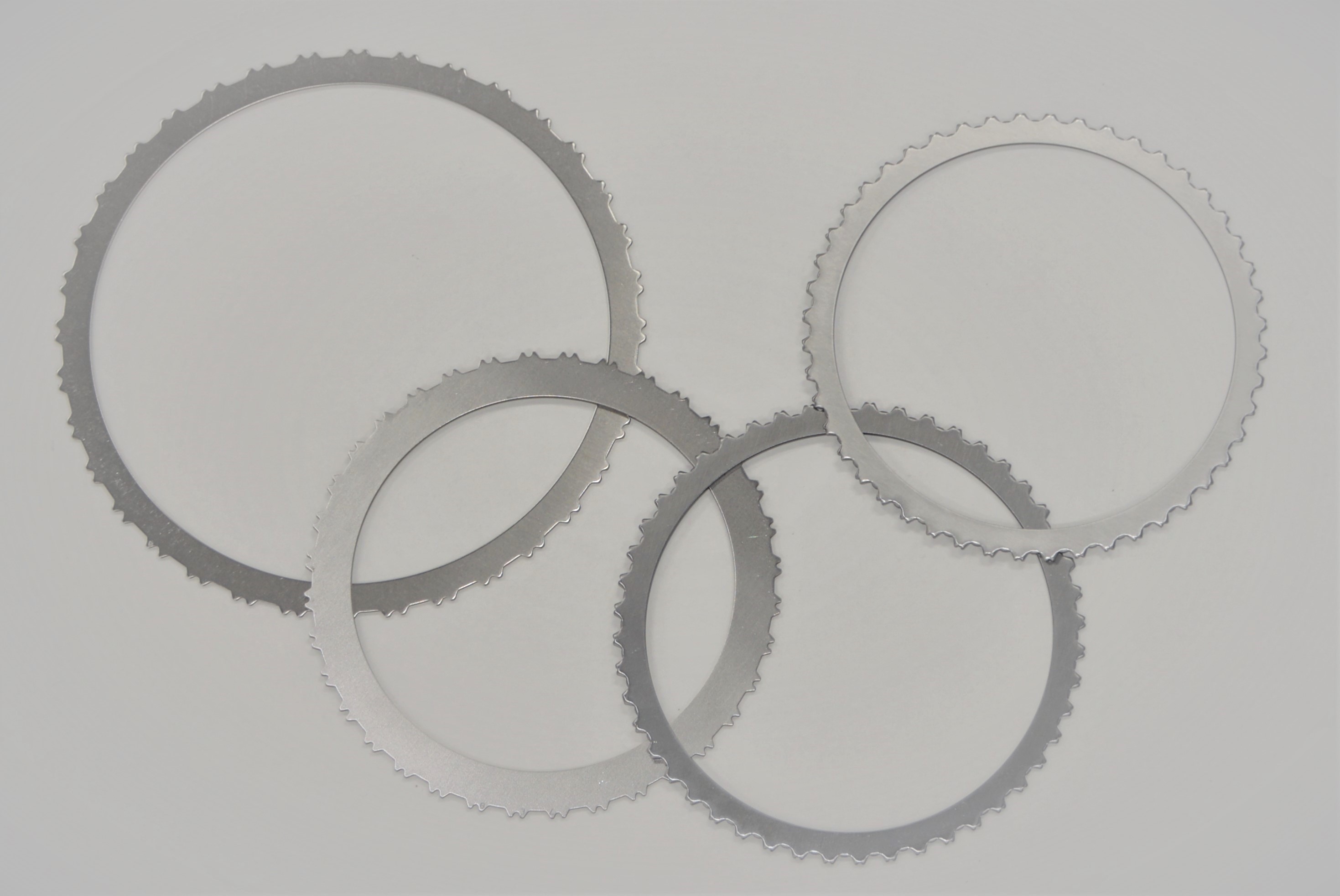 Reaction Plates
Transmit the power and absorb the heat generated by friction. We guarantee durability by using special high-quality steel materials and propose the best specifications that match the friction materials.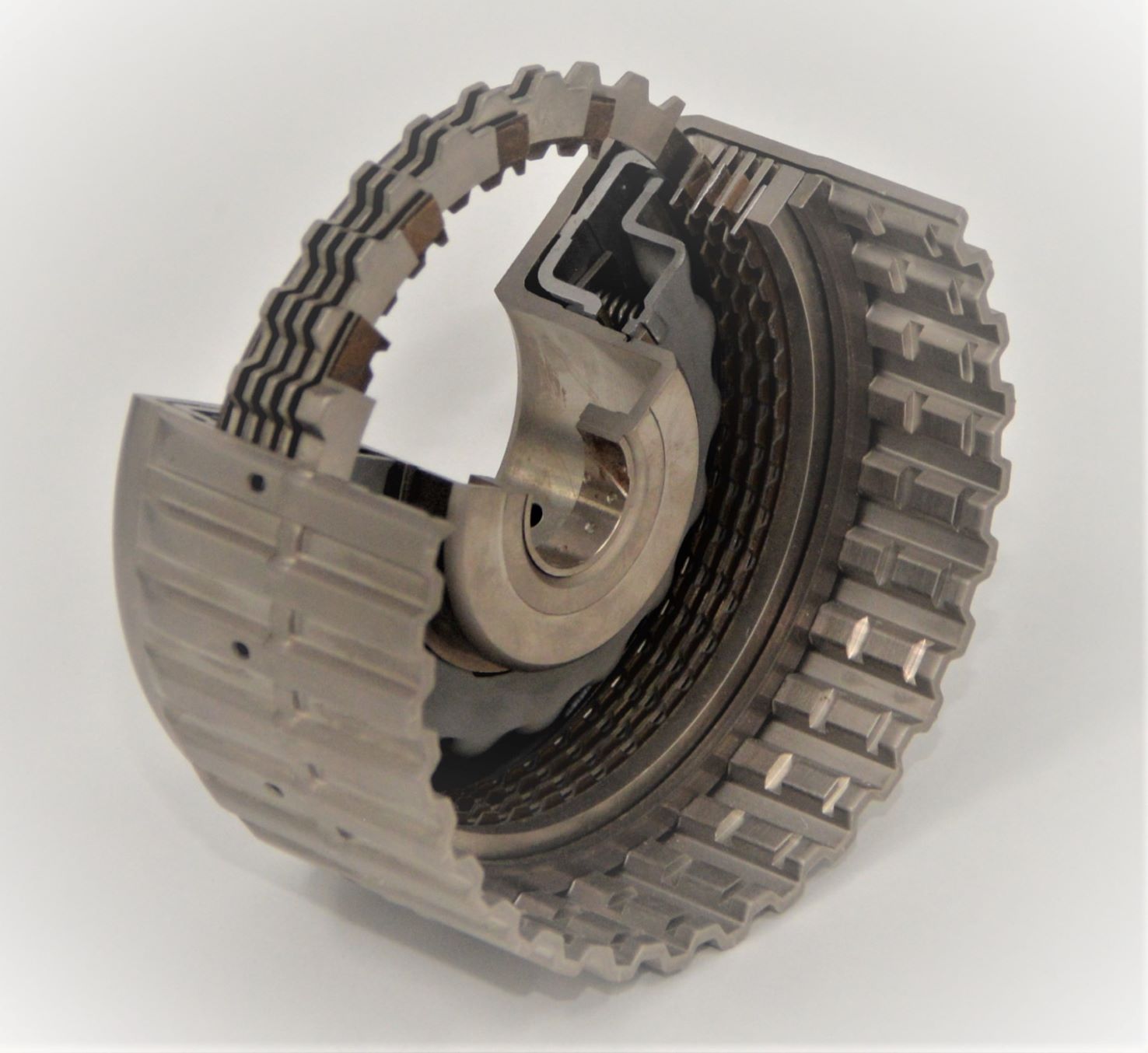 Clutch Pack Assemblies
This product is the unitization of the fictrion plates and reaction plates. As the product is designed with the influence of the surrounding components in mind, we can guarantee the entire friction function.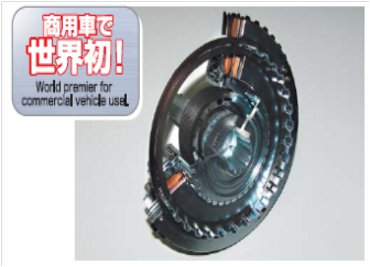 Clutch Pack Assemblies (for DCT)
Our clutch pack assembly product was adopted for the world's first DCT for commercial vehicles, and contributed to winning the "Technology Development Award" at the 62nd Society of Automotive Engineers of Japan Awards.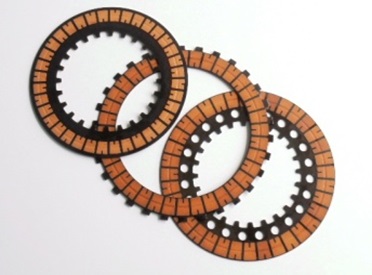 Lock-up Clutch
(internal part of torque converter)
A lock-up mechanism that greatly contributes to low fuel consumption and comfort. These products are developed in-house and share the same functions as our friction plates.