CSR
An outline of
DYNAX's
CSR activities
Safety and Security Activities
1. Introduction of Occupational Safety and Health Management System (OSHMS)
In 2012 DYNAX started introducing OSHMS, and in 2013 both Chitose and Tomakomai districts were certified. Taking this opportunity, we are working on company-wide and systematic occupational safety and health activities.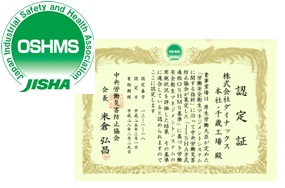 OSHMS certificate
2. Expansion of our safety dojo
We have set up a safety experience dojo where employees can experience accident simulations. We use it as an educational facility to raise the safety awareness of employees and pass on safety skills.

3. Strengthening safety and health management
Aiming for zero accidents and fires by preventing accidents, with the participation of all employees, we carry out various activities to reduce risk such as "risk assessment of machinery and equipment (RA)", "RA of chemical substances", "daily patrols", "holiday patrols", "sanitary manager patrols" and "education on various laws and regulations".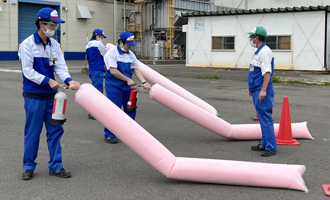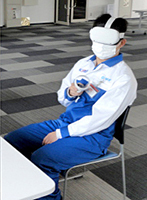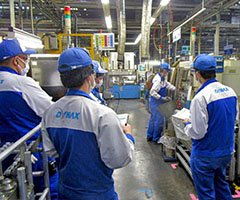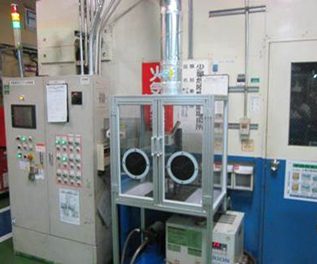 4. Joint focus on safety management with cooperating companies
We carry out safety activities in on-site construction with the cooperation of the Dynax Safety Cooperation Association, which is composed of construction suppliers. The representatives of this cooperative association also participate in the monthly Safety and Health Committee so we can inform them of our safety activities.
They also participate in safety activities such as the Safety Cooperation Association Event, holiday safety patrols, and regular "safety study sessions".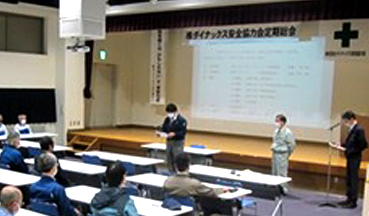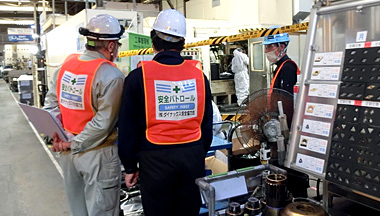 5.Traffic safety
During winter. fall accidents and collisions with deer occur frequently. As awareness-raising activities unique to Hokkaido, we create posters to warn for fall accidents and map that show the places where to look out for deer. We also regularly carry out patrols to raise awareness of traffic safety and prevent accidents.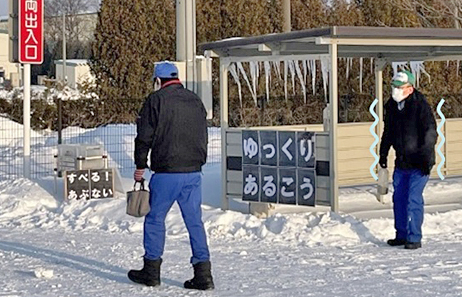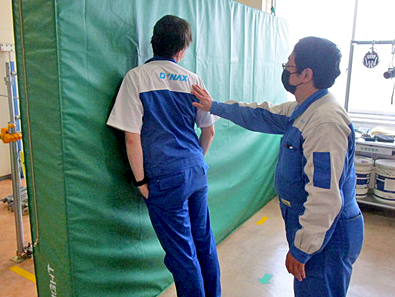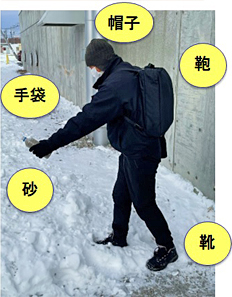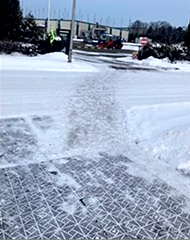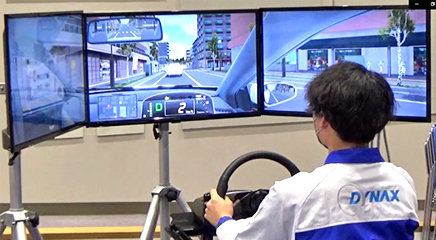 Establishment of "Health Promotion Office"
In 2013, we established "Health Promotion Offices" at both Chitose and Tomakomai offices so that employees can spend their days in good physical and mental health. In addition to full-time public health nurses and registered dietitians, industrial physicians and clinical psychologists also visit the clinic to engage in health counseling, mental counseling, follow-up of health examinations, health promotion activities and workshops.